When not dozing around, knitting, eating or writing, I'm spending my holiday reading – mainly books on writing, or more correct: books of all kinds that I, this summer, due to personal missions, comprehend as books on writing.
I started with Murakami's "What I Talk About When I Talk About Running", which some read as a running journal, but which I read mainly as a book on how to structure yourself when writing: a book on methods.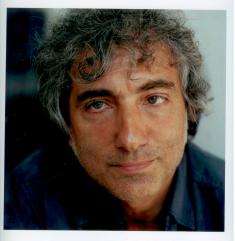 Then I continued with Adam Philips "On Balance" which I guess one could call a book on self-discovery and Mircea Cartarescu, who writes in a beautiful way on how it is to be writing in a minor language. (Philips and Cartarescu are really not comparable authors in any way other than mine, that is being read at the same time ;)
Cartarescu writes about the difficulties of being noticed when you are not geopolitically placed in the centre of the world. I think about Deleuze who said that all great literature is written in a kind of foreign language – a minor language (inside or outside of the dominant discourses). Being Norwegian I can easily identify with Cartarescu's worries.
These last days I have been reading Phillip Lopate's "The Art of the Personal Essay". I find his introduction chapter, to put it mildly, extremely interesting. Writing this blogpost today I by accident (when looking for usable illustrations) discovered Emily's beautiful blog, where she right now is writing on Lopate's book (the world is full of happy chances):
A few notes on The Art of the Personal Essay as a whole: I loved making my way through this book, ...
Since this post is all about how to write personal essays, I decided to use author portraits instead of book covers as illustrations.